*not*
the official soundtrack of
Lalo Schifrin
.
I recorded the sound of this first movie of
George Lucas
on my tape recorder with a microphone near the tv speaker when it was broadcasted on television, around 1973 I think.
I listened to this beautiful futuristic soundscape again and again. Till my tape recorder broke and was replaced by a cassette deck.
Some years ago
THX 1138
came out on dvd, and it had a special feature: the soundtrack without the actors voices. A pity was, that also the voices of the electrogod and robocops were removed, which were essential for the atmosphere to me.
So I made my own mix where I brought back the voices of the cops and godmachine. I divided this mix more or less into the chapters of the movie.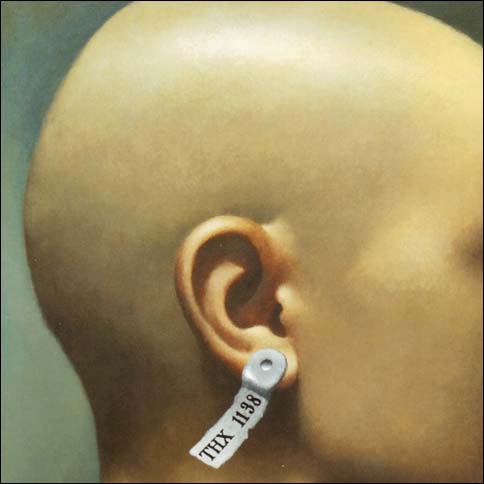 Another extra on the dvd were comments from
Walter Murch
you could jump to during the film. I extracted these explanations, removed the ehh's and ahh's, added some sound references and included them too.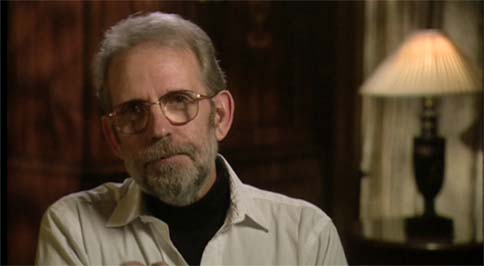 Walter Murch
01 What's wrong [3:20]
02 On the job [3:41]
03 End of shift [4:00]
04 Home [2:33]
05 Chemical imbalance [5:39]
06 Forbidden proximity [4:02]
07 SEN's plan [2:36]
08 Mind-lock [4:17]
09 Trial and punishment [4:13]
10 Medical diagnosis [4:36]
11 Fighting back [2:51]
12 Prison without walls [6:31]
13 Foot chase [4:36]
14 Tagged [3:22]
15 Intruder's prayer [2:13]
16 The fate of LUH 3417 [2:43]
17 Jet cars [4:46]
18 Restricted expressway [6:38]
19 Nothing to fear [4:45]
20 Comment - Radio chatter voices [2:29]
21 Comment - The all-pervasive voice [1:09]
22 Comment - Music as sound effects [3:19]
23 Comment -
Creating echo effects
[3:09]
24 Comment - Cubistic sound in the trial [2:13]
25 Comment - Torture scene [2:26]
26 Comment - Music box in the MRI scene [1:57]
27 Comment - Room tone in the limbo prison [2:27]
28 Comment - Thunder in limbo [1:33]
29 Comment - Dynamic range in the rushing hallway [3:07]
30 Comment - I think I ran over a wookiee [1:52]
31 Comment - Jet car sound effects [1:21]
32 Comment - Motorcycle sound effects [1:49]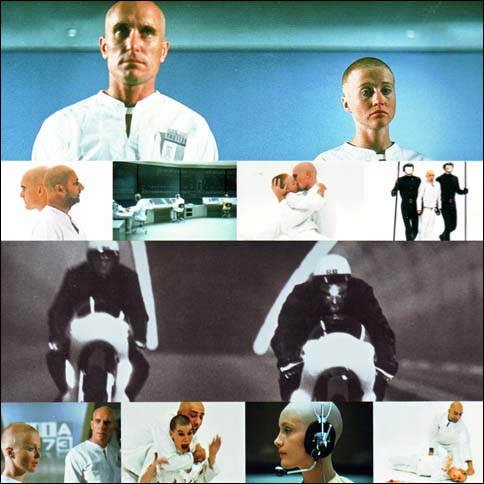 [Listen low quality]
[Download part one in high quality]
[Download part two in high quality]
Back
Next