Soul of the city
on the album of Gunther Leonhardt (1971) and collaborated with John Matthews on Pots and Sides (1974).
He also made "Lost star" in the seventies, according to Vitalis on
Scopia
and you can find some work of King and Chris Vander (Magma?) on
Workforce - Percussion Unit
from 1980.
Connoisseurs can tell from the picture of the cover it is not an original copy. The typography is different. This is from a bootleg cd.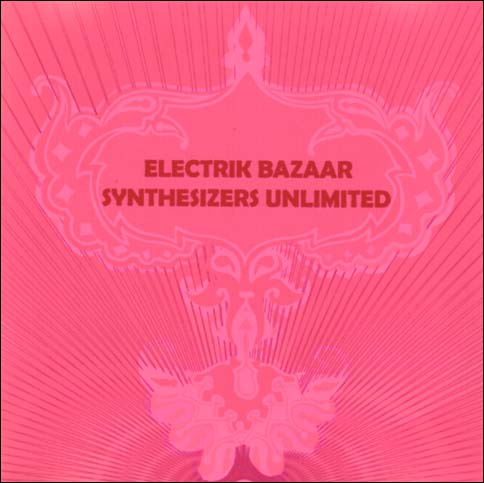 Notice Electrik with a k
1 Electrik Bazaar
2 Luxury Life Style
3 Maladjusted Moogie
4 Chunnel Boogie
5 Forgotten World
6 Electrostalagtites
7 Electric Storm
8 Sprightly Spirit
9 March of The Elastic Band
10 Main Street - Tibet
11 Toytown Carousel
12 Windswept Rhapsody
13 Funky Dromedary
14 Doctor Ooze
15 Pip-Pip
16 Jet West

The original typography
[Listen low quality]
[Download high quality]
Back
Next