Dick Raaijmakers
who worked as engineer at the Philips NatLab may not use his real name, because he was just a Philips employee, so he used the reverse of his nickname natlaB diK: Kid Baltan.
He and Tom Dissevelt really were electronic pioneers, they did everything with tone generators and tapes, no keyboards were used.
A lot of their work is released on a
Basta 4cd box
, a beautiful box with lots of information.
The complete tape music of Dick Raaijmakers
is also available on Basta.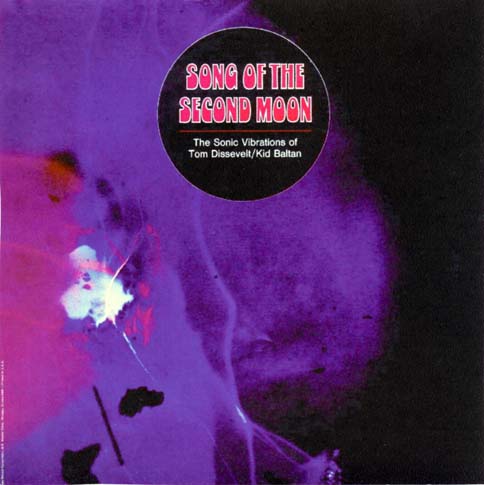 Side one:
1 Song of the Second Moon (KB 1957) [2:49]
2 Moon Maid (TD 1959 orig.title: Drifting) [3:10]
3 The Ray Makers (KB 1960 orig.title: Mechanical Motions) [7:18]
4 The Visitor from Inner Space (TD 1959 orig.title: Vibration) [3:05]
Side two:
1 Sonik Re-Entry (TD 1958 orig.title: Whirling) [2:33]
2 Orbit Aurora (TD 1958 orig.title: Syncopation) [2:58]
3 Twilight Ozone (TD 1961 orig.title: Intersection) [5:24]
4 Pianoforte (KB 1960) [4:55]
[Listen low quality]
[Download high quality]
Back
Next