Roger Roger
? Is it
Nino Nardini
? No, it's super
Georges Rodi
!
The Moog Cookbook
must have heard this before they started.
All synthesizer with some guitar on Morning Song.
Too good to only be called 'library music'.
Especially Sideral Clock gets an 8 on the White Noise Scale.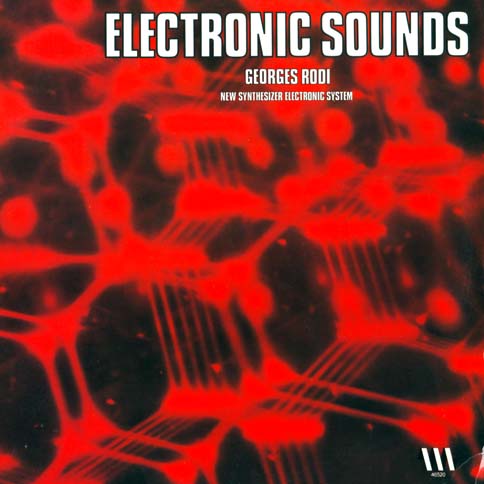 I don't know from which year it is, early 70's I suppose.
By the way:
the Moog Cookbook
has a new cd out, you can
listen to it here
. And, yes!, they too made a version of
Psyche Rock
.
Side one:
1 Remembering the Future [2:46]
2 Hell's Angels [3:00]
3 Electronic Sounds [2:53]
4 Western Time [2:44]
5 Peace and Love [2:57]
6 Sideral Clock [3:19]
Side two:
1 Sand Rose [2:59]
2 Indian Love Melody [3:01]
3 Metallic Blues [3:02]
4 Superpositions [2:53]
5 Morning Song [3:04]
6 Chain Link [3:00]
[Listen low quality]
[Download high quality]
(download links will not work with translated pages, for downloading go to the original site)
Back
Next