Most happy melodies (except of course the ones by Suicide/Alan Vega), not always happy lyrics.
A sampler of ZE Records. Strange mixture but all very American Big City sounds.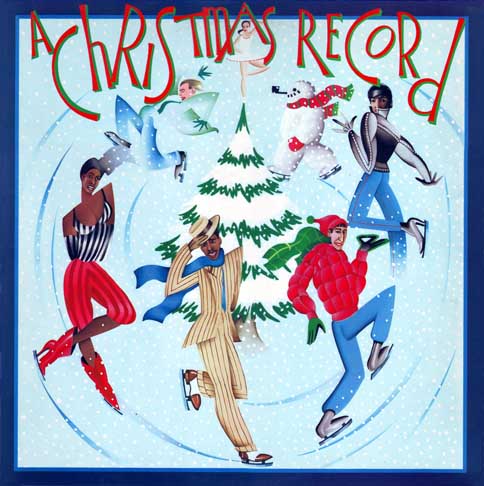 Again available on cd.
Side one:
1 Material with Nona Hendryx - It's a Holiday [7:12]
2 August Darnell - Christmas on Riverside Drive [5:03]
3 Charlélie Couture - Christmas Fever [4:48]
4 Suicide - Hey Lord [3:25]
Side two:
1 Cristina - Things Fall Apart [4:34]
2 The Waitresses - Christmas Wrapping [5:21]
3 Was (Not Was) - Christmas Time in the Motor City [2:55]
4 Alan Vega - No More Christmas Blues 3:13]
5 Davitt Sigerson - It's a Big Country [2:51]
In the same year I bought another sampler
Chantons Noël,
Ghost of Christmas Past
on the Belgium Les Disques Du Crepuscule label. I lost it. Who has a copy?
[Listen low quality]
Not shared anymore.
Back
Next