I recorded some of them on cassette tape. Including two concerts of
Jah Wobble
. It is not his best period, the music is a kind of improvisation jazz funk.
The first concert was in
Vera, Groningen
, the Netherlands on November 21st 1982, the second on
Pandora's Music Box
festival in
de Doelen
,
Rotterdam
, September 3rd 1983.
I removed the worst drop-outs and the clicks generated by the fridge.
As a bonus track (do I sound like a cd label or what?) I added How Much Are They from the live double cd
viva!eight
, recorded at the Town & Country Club, London on September 6th 1992.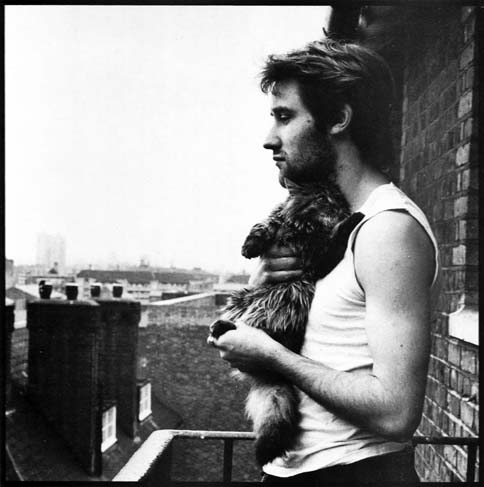 01 Introduction (1982) [0:12]
02 Hollywood 1 (1982) [7:00]
03 Jam 2 (1982) [7:41]
04 Jam 3 (1982) [8:24]
05 Jam 4 (1982) [6:17]
06 Fading (1982) [4:03]
07 Hollywood 2 (1982) [9:08]
08 Invaders (1983) [5:15]
09 Hollywood 2 (1983) [5:49]
10 Snake Charmer (1983) [4:40]
11 Brasil (1983) 4:51]
12 How Much Are They (1992) [8:10]
[Listen low quality]
[Download 1982 high quality]
[Download 1983 high quality]
(download links will not work with translated pages, for downloading go to the original site)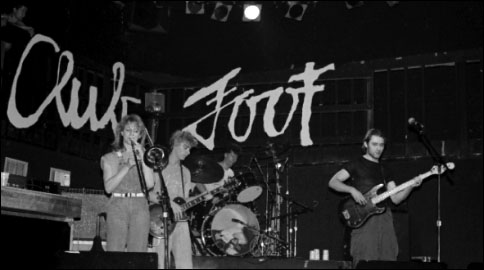 Invaders of the Heart around 1982. I got this photo from Patrick of the Yahoo Jah Wobble group.JW (on Yahoo Jah Wobble group):
Patrick thanks for the photo (who is that thin geezer with hair?) and 'W' the download address.... that early incarnation of 'The Invaders' was a fine band; Annie, Ollie, Lee, Nev and Animal. Nev is back on the firm again at the moment. Still a very solid player. I saw Ollie in LA last year...it was nice to see him. That band was ahead of its time as they say...such good players and yet they were so young...
Back
Next