P.A.R.K.4DTV
broadcasts started with a leader made by
Maarten Ploeg
. It was completely made on the
Amiga
in
Amos
(with that programming language you could easily exploit all the audio and video capacities of the Amiga).
In 1993 we made a record of the tune, it was very difficult to find a company that still could make vinyl singles. Maarten used 'Aktien Gesellschaft A.G.' as alias.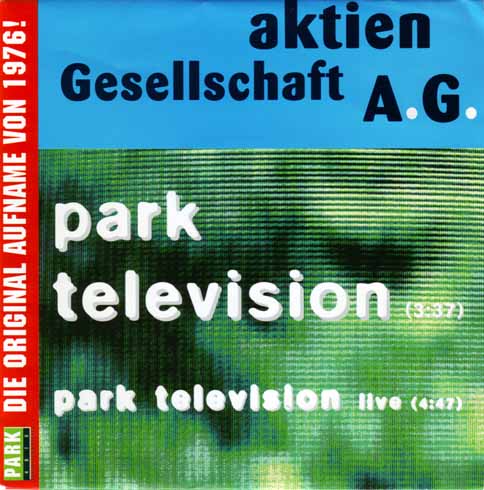 Nowadays the P.A.R.K. leader tune is made by Berend Dubbe of
Bauer
and Persijn Broersen made the visuals.
Bauer
also
performed the
18th of November 2006
in the
Verkadefabriek in Den Bosch
with a small ensemble. Go see it if you can!
[View the leader]
[Download the single]
Back
Next