I wish I wrote those words.
Another Absurd Record.
'Did I say there were 16 of me? / I'm sorry, there's only 1 / The others are just fragments / Of Gerry and The Holograms...'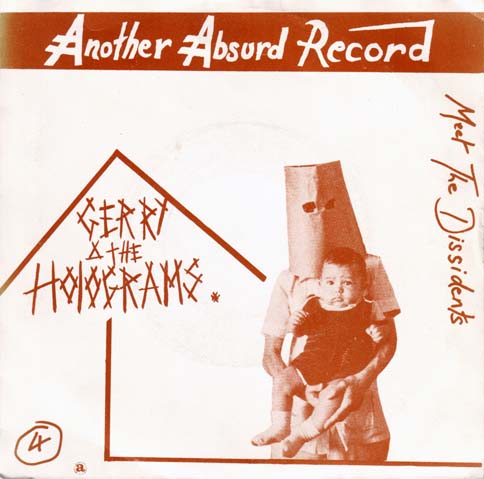 I read somewhere that they also produced a 7" called 'The Emperor's new music', which you couldn't play because it was glued to the sleeve.
[Listen low quality]
[Download high quality]
Back
Next