(from the sleeve notes)
They forgot to mention the electric fuzz and wah-wah guitars.
Amongst the keyboards that were used are
ARP Odyssey
,
Davolisint
,
VCS 3
,
Farfisa Syntorchestra
,
Freeman String Synthesizer
and
Mellotron 400
.
The players were John Keating himself and
Francis Monkman
of Curved Air.
Despite all of this, it still remains middle of the road music. Although well produced, often used as demo record for hi-fi stereo equipment. Engineered by Peter Vince.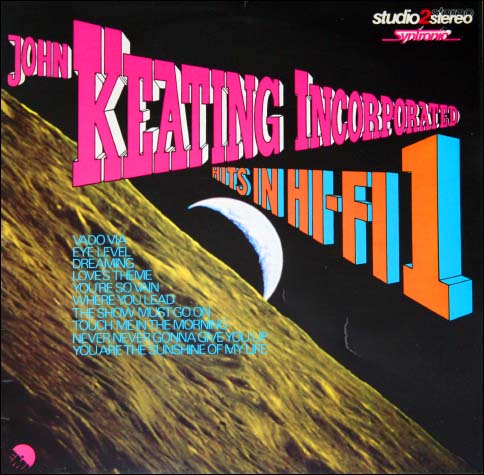 Side one:
1 Love's theme
2 Touch me in the morning
3 You are the sunshine of my life
4 Eye level
5 Dreaming
Side two:
1 Never never gonna give you up
2 You're so vain
3 The show must go on
4 Vadi via
5 Where you lead
[Listen low quality]
[Download high quality]
Back
Next