Soviet Sex
, one with
drum machine
from 1981 and one with
Ellen ten Damme
, 1997.
In this post I included one song from a
'Vinyl flexi'
(1981, electronic) and two songs from a cd single (1997, punk rock). With a voting campaign, we got that in the Tros Top 50.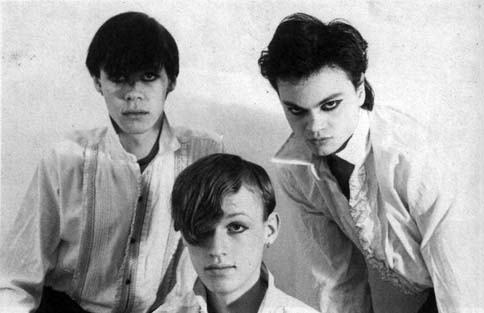 Soviet Sex 1981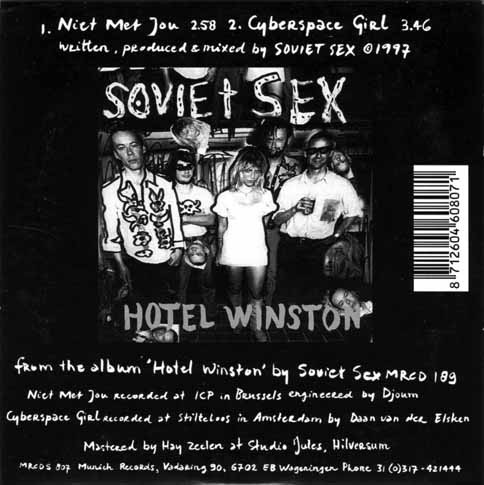 Soviet Sex 1997
In both versions
Maarten Ploeg
was the main song writer and singer of the band, his brother Rogier played guitar and Peter Klashorst bass.
Maarten was also member of
PARK 4DTV
and the first years it was his signature tune that was used (see
tomorrows post
).
[See video]
[Listen low quality]
[Download high quality]
Back
Next