How many four letter messages will be send?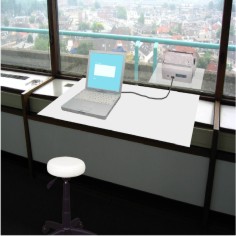 I programmed this in PHP on a local Apache server for
Helmut Smits
.
You can try it at the exhibition 'Eastern Neighbours' in Utrecht (NL).
If you take a visit, don't miss the
Belarus pavilion

My fee was a box of local liquor from the Macedonian curator...
(I still don't have it)
Back
Next