How careless can one be?
In April 2006 there was an exhibition of
Maarten Ploeg
's work that he gave to friends. They asked me too, but I couldn't remember Maarten ever gave me one of his works.
And now, between all kind of boxes, I saw a red map with this inside.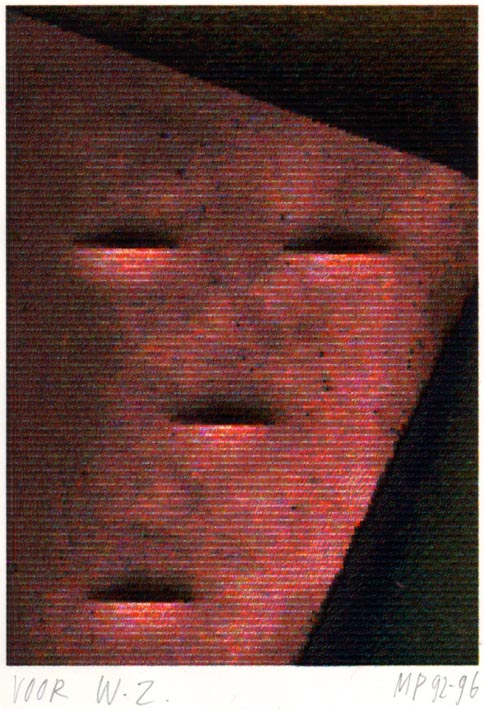 In the catalogue of the exhibition, I saw that he gave the same computer print 'self-portrait' to Arnold Weel in 1992. I got mine in 1996 on my birthday.
I am careless, but he was too: he misspelled my initials.

Here is a photo of Maarten after he fell from his bike on the way buying champaign in honour of the birth of his brothers first child.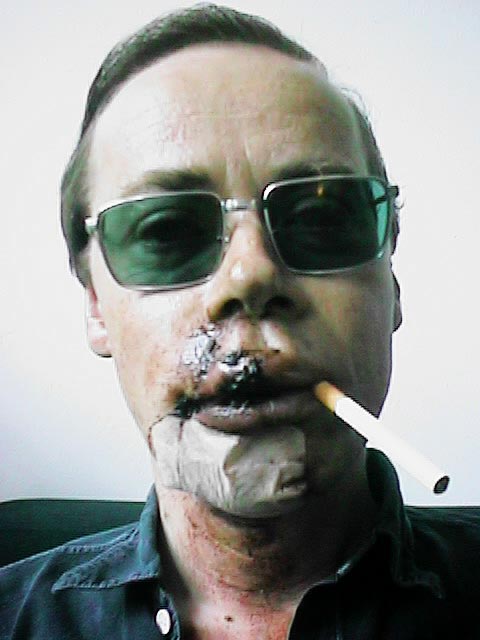 Photo of the opening of the exhibition
"De Gaven van Maarten Ploeg"
in Arti: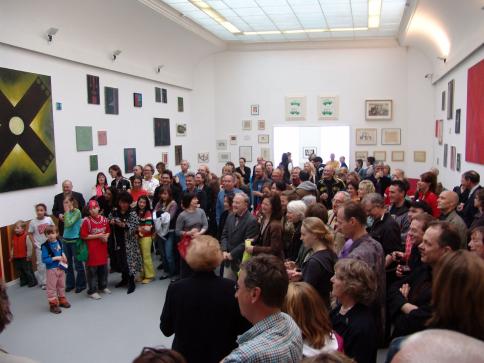 Back
Next