Helmut Zacharias
is a classical trained German violinist, orchestral leader and arranger. On this lp he assaults some well known pop songs.
I knew him from the wonderful
Ultra-Lounge on the Rocks
cd samplers and a few days ago I saw this lp for 5€ and I couldn't resist buying it.
Most of these tunes are also available on his cd
Respect 1968 Capitol
. On previous link you listen to fragments.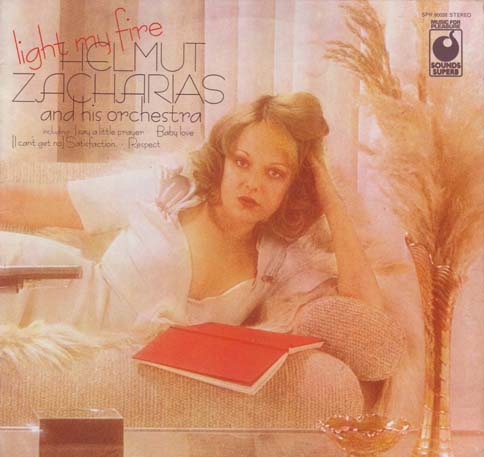 Side one:
1 Light my fire (The Doors)
2 Baby love (The Supremes)
3 Little green apples (Bobby Russell)
4 Those were the days (Mary Hopkin)
5 Ob-la-di ob-la-da (The Beatles)
6 Naturally stoned (Avante Garde, James Bond theme)
Side two:
1 Respect (Otis Redding, Aretha Franklin)
2 The house that Jack built (Aretha Franklin)
3 Step inside love (Cilla Black, Lennon-McCartney)
4 I say a little prayer (Burt Bacharach)
5 Brown eyed woman (Barry Mann and Cynthia Weil)
6 Satisfaction (Rolling Stones)
Not shared anymore. Complaints received.
Back
Next