Jazz purists
hate
this record. They have problems with soul and disco producer Bunndino Siggalucci (
Bunny Sigler
). I think it's his best album. Beautiful sound, relaxing tunes and excellent
guitar
playing. Never released on cd; shame!
Music to crash by...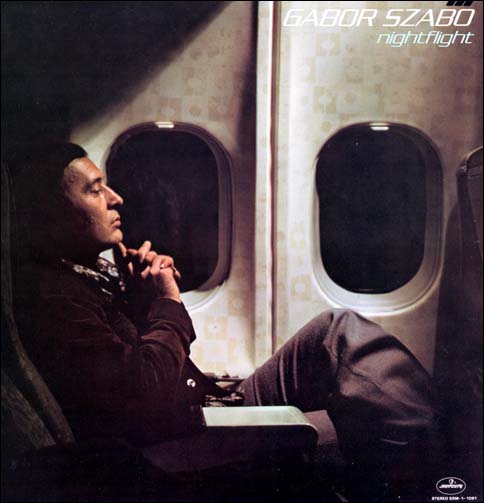 Side one:
1 Concorde (Nightflight) [6:48]
2 Funny Face [3:04]
3 Baby Rattle Snake [6:50]
4 Theme for Gabor [4:31]
Side two:
1 Keep Smilin' [7:25]
2 Every Minute Counts [6:50]
3 Smooth Sailin' [6:47]
[Listen low quality]
[Download high quality]
This is Gabor Szabo's "Concorde (Nightflight)", recorded for the Club Date TV program in 1977 and included as part of Carlos Santana's video "Influences":
And another great song,
Breezin
from the High Contrast album, on
YouTube
. Same session.
This is Gabor Szabo performing "The Biz" at the Budapest Hilton Hotel in 1978 during a visit back to his native land. The original version of this song by Bobby Lyle appears on the Szabo's 1977 album, Faces. This performance was broadcast on Hungarian television in 1978. What synthesizer is played here?

12 comments
( 631 views ) |
permalink
|
related link