It's on a Dutch label, but clearly intended for the Italian market.
Most of the songs are played by Bob Callaghan, he had some hits with synthesizer covers at that time, the remaining tracks are mostly covers of the
hit parade of October 1972
in Italy.
Two songs are played by 'Blue Marvin' on ARP. That is a pseudonym for
Alberto Baldan Bembo
, Blue Marvin is a nickname for the first model of the
ARP 2600
.
Very special is
the Flamenco Moog
by the Dan Lacksman Association. So, an early song of
Dan Lacksman
, later member of
Telex
and performer of Disco-Computer as
Transvolta
, a previous post of mine. Lacksman had an
lp with the same title
, I would love to hear that. And the 7" 'Happiness is a Cold Beer'.
A lot of the stuff is
available on cd
again.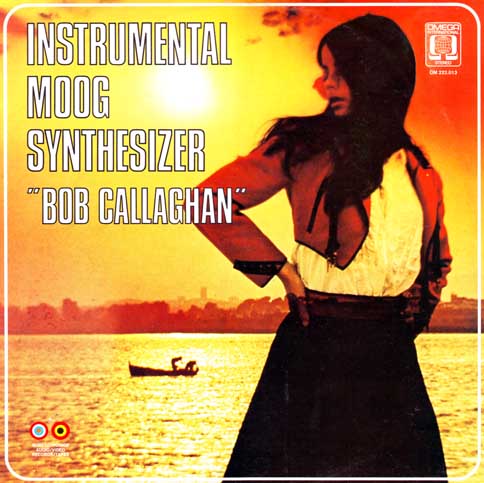 Side one:
1 Il Gabbiano Infelice
2 Alone Again
3 Noi Due Nel Mondo E Nell'Anima
4 Love theme from the Godfather
5 Viaggio du un Poeta
6 Rusticano Moog
Side two:
1 Carmen Brasilia
2 The Flamenco Moog (Dan Lacksman Association)
3 Il Cammino dei Girasoli
4 Indian Fig
5 Penny (Blue Marvin)
6 My Intermezzo (Blue Marvin)
[Listen low quality fragments]
[Download high quality]
Back