Nationaal Pop Institute
(NL, now 'Beeld en Geluid') where it states that he arranged three lp's with songs of Annie M.G. Schmidt sung by Conny Stuart. Very Dutch.
Here
I found the answer where he is coming from.
Denjaen made two other moog records: Open Circuit and Moods. All on Phase 4.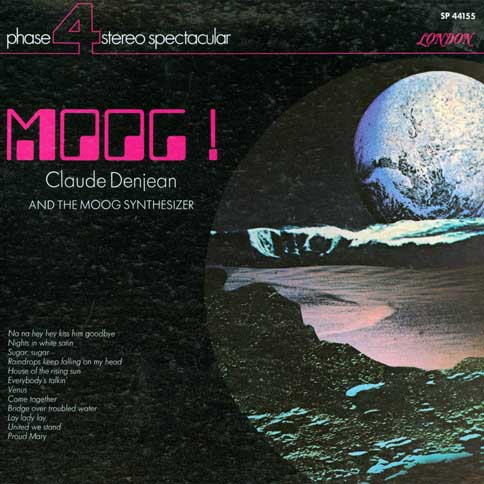 Side one:
1 Na Na Hey Hey Kiss Him Goodbye
2 Nights In White Satin
3 Sugar, Sugar
4 Raindrops Keep Falling On My Head
5 House Of The Rising Sun
6 Everybody's Talkin'
Side two:
1 Venus
2 Come Together
3 Bridge Over Troubled Water
4 Lay Lady Lay
5 United We Stand
6 Proud Mary
[Listen low quality]
[Download high quality]
Back